FEED A Cute CYPRUS CAT/KITTEN FOR CHARITY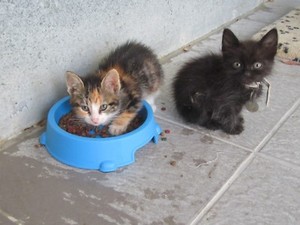 ---
This auction is to feed some of of the long term residents at the Malcolm Cat sanctuary in Cyprus. You will be sent a photo of some of the residents by email & a thanks.
Please note your photos will be sent to your PayPal account Email address if it is supplied on your PayPal payment. It appears that recently this is not now supplied! If I don't have an email address you will be sent a message through with your photos. 
Apologies for this but as /PayPal has now changed the way notifications are sent out on purchases & I have no way of having your email address.
Charity that helps the stray cat population in Cyprus This charity helps some of the stray cat population near Limassol Cyprus. There is over 170 cats & kittens at the sanctuary who are cared for by volunteers. The sanctuary relies upon fundraising, sponsorships & donations & calendar sales to feed & care for our cat population. There are over 170 cats & kittens that are permanent residents at the sanctuary.
I am the MCPS UK Co-ordinator/fundraiser in live the UK. I also answer the emails on behalf of the sanctuary & am in daily contact with the helpers at the sanctuary. I visit the sanctuary as many times a year as possible as I love to spend my time with the cats. Our cats love to see visitors so if on holiday please pay them a visit.
Please note I do have to purchase things from for my own personal use this is because my personal account was stolen but I can assure you that any funds I do recieve go to the cat sanctuary in Cyprus & our treasurer in Cyprus is informed of any funds raised through for the sanctuary.